Online Video Therapy for Texas Residents
Dr. Garcia-Bravo provides online video therapy for individuals in Texas. Telehealth services provide a great deal of flexibility and convenience, particularly for individuals who are limited in terms of time away from work or kids. Here are a few other reasons you may consider online video therapy:
You live in a rural area or you're too far from our San Antonio office
You're limited due to mobility issues (due to aging, or physical or cognitive disabilities)
You're a caregiver and unable to leave your patient, child, etc
You have limited transportation
You are sick or not feeling well enough to come in to your in-person appointment
Inclement weather that would prevent you from getting to your appointment safely
You're on vacation
You find it difficult to leave your home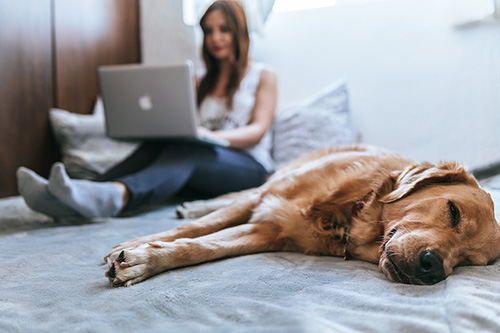 Online video sessions through our practice are HIPAA compliant and secure, and you can rest assured that your information is kept private. Please note that not all clinical issues are appropriate for online therapy, and traditional in-office visits may be indicated. We will discuss this during your initial consultation to make sure remote therapy is a good fit for your needs.
Video sessions are easy to set up, and you can attend your appointment from your laptop or mobile device. It is important, however, that you have a quiet, well-lit, and private place, which is free of distractions and interruptions throughout the duration of the session.