Self-Discovery & Personal Growth
People seek therapy for a variety of reasons. You may be coming in because of anxiety or depression, or perhaps you're faced with a major change in your life that feels overwhelming or confusing. We all experience these things from time to time. There's no right or wrong reason when it comes to asking for help.
It takes courage to look at ourselves honestly and in a self-compassionate way, and our goal is to guide you through that process in a supportive and knowledgeable way.
Dr. Garcia-Bravo helps guide you in self-discovery and personal growth by offering a safe, supportive, and trusting environment. Her therapeutic style involves using various evidence-based techniques to complement your unique needs. We will explore and work collaboratively through the stressors, circumstances, or relationships that may be causing discomfort or pain in your life. Compassion, fostering insight, mindfulness, and identifying personal strengths are central aspects of her practice. She believes that by offering guidance and a nonjudgmental stance, individuals can spark change, develop new coping skills, and rearrange their life into one that is more meaningful and satisfying.
We are here to help you on your journey, whether it involves healing and working through long-standing issues, coping and adjusting to current stressors or changes in your life, or seeking personal growth and exploration.  
Areas We Can Address in Therapy
Aging & Geriatric Issues
Coping with Brain Injury
Depression
Anxiety & Stress
Chronic Illness & Rehabilitation
Caregiver Stress
Self-Esteem/Confidence
Adjustment to Loss & Change
Anger/Irritability
Life Transitions
ADHD/Concentration Issues
Pre- & Post-Surgical Concerns
Cultural/Diversity Issues
Our goals are to help you identify your strengths, gain a better understanding of your underlying difficulties, ensure that you feel validated and supported, and help you develop a concrete course of action to meet your goals.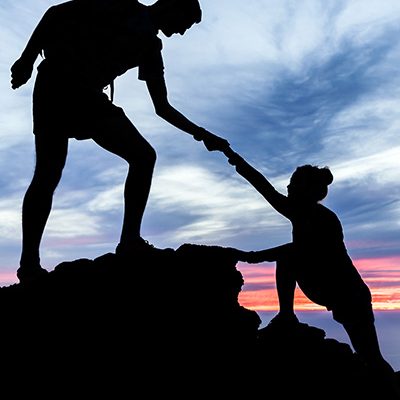 What to Expect During Your Initial Therapy Session
Your first individual therapy session generally lasts 45-50 mins. The purpose of this meeting is to go over your personal history, understand your presenting concerns, what you hope to gain from therapy, and work collaboratively with your doctor to develop a treatment plan. During this session we will also decide how often we will meet for subsequent therapy sessions. Meeting weekly during the initial phases of treatment is often optimal for most patients, but we can work around your schedule and meet according to your preferences.
For information on fees and payment, please visit our Fees page.